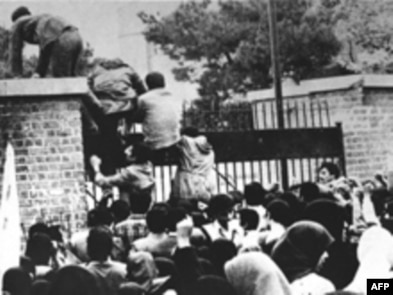 1979 the US Embassy in Tehran was visited
and now someone wants a re-match ....
Regardless who has won those elections,
the man who wanted to wipe off Israel
from the Map , is going to be punished.
The Regine that helped Hamas and Hezbollah
will be punished.... ........
The culture that calls USA and UK as being
the devil
and puts questions marks on the Holocaust
will be punished.... .....
They
shall gather ,
all the bad-looser-of- the elections
all the chic-high-society
all the dissidents for whatever cause
all the modernists and pseudo-liberals
all the jet-set of Tehran
all the Parrots and the Monkeys imitating the West
everyone who does not like theocracy
all the supporters of westernisation
all the Nike and Gucci fashion-fans of Tehran
Promise them Heaven on Earth ,
and 25 Starbucks within the first year
and 145 Mac.Donald's as well....
And start a fancy-uprising from within
thereafter
the son of Shah shall return
to his throne
and Oprah Winfrey shall direct the new Iran TV stations
owned by Fox and Judd Bush..
It is called
The Western Democracy
and it shall replace the Iranian Caviar
with Pepsi-Cola and Donuts...
Eng. Moustafa
Roosenbloom
Shah-restorer